Candlewick Medallions Pieced Top (unfinished)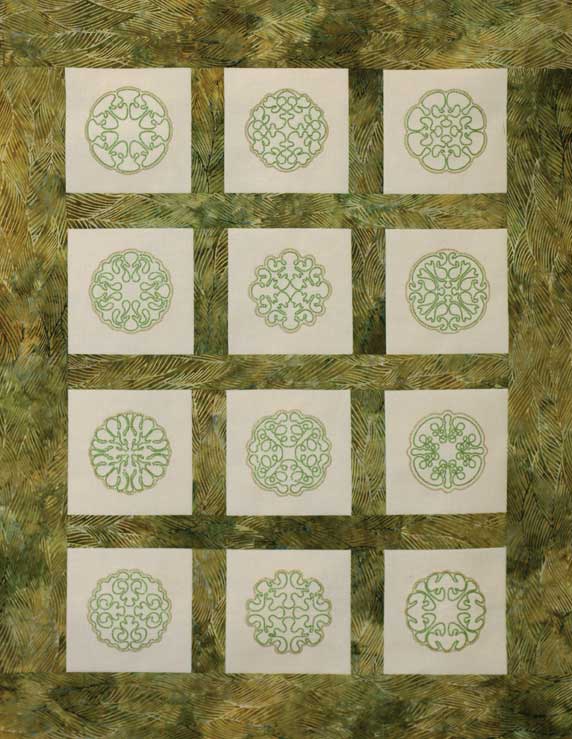 Project Description
Simple textural designs using chain stitch and candle wicking are enhanced by stitching with Softlight Metallic Thread. The stitches in these specialty motifs are quite short and Softlight is up for that challenge.
Yes, this is currently a UFO. The top is pieced and ready for the final stages for a small quilt or wallhanging.
These designs are free to newsletter subscribers. Simply sign up, confirm your subscription, and you'll get an email to thank you with a coupon code to download this collection for free!
Credits
Designed and made by Lindee Goodall (1/2/2011)
Products Used
Related Articles