Battenburg Pillow Sham with Heart of Roses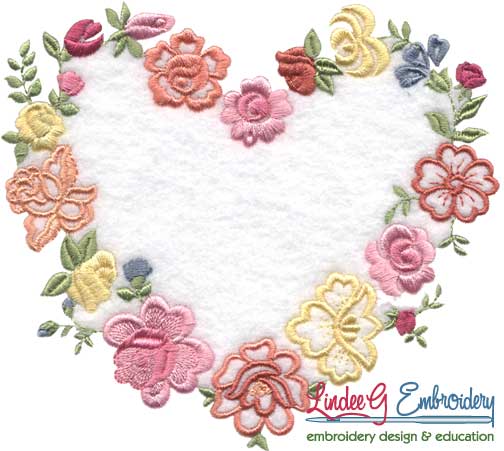 Project Description
What to do with Building Blocks? This series is intended to be the "Tinker Toys" or "Lego Blocks" for embroiderers – small elements that can be used stand-alone or combined with other designs.
This sample was created from a screen capture my Aussie friend Leanne Church sent. Each design in the set was combined at actual size, rotated and recolored. Shown here is a test sew.
The final design was embroidered on a white purchased cutwork pillow sham and Voila! An instant heirloom without the work!
The collection shows all the designs using just one pink for the flowers and one green for the stems and leaves but just look what a little creativity can do!
I did a little more work on the design to optimize the color sequencing and stitched in the center of a large purchased Battenburg pillowcase to create what I call an "instant heirloom."
Over the years, I've had so many requests for this design that in 2016, I released it as a stand-alone design.
Credits
Designed by Leanne Church, made by Lindee Goodall (5/10/2011)
Products Used
Related Articles