See how easy it is to add curved fills to your designs digitized in Embrilliance StitchArtist Level 2.
Curved fills are an advanced feature and add interest, texture, movement, and dimension when tastefully used in your embroidery designs.
Unleash your creativity!
Related Products
---
Try Embrilliance for Free!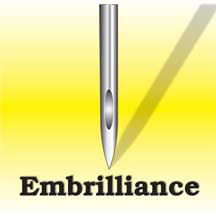 Embrilliance software works natively on both Macintosh and Windows and comes in a level for every embroidery user from novice to advanced embroiderer.
Related Products
---