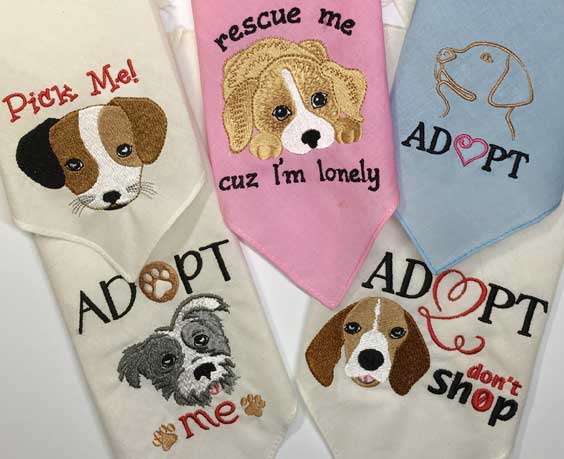 RESCUE ME DOGGIE BANDANAS
This set of designs is mainly targeted as a promotion for pet rescue and adoption and can also be adapted for other items.
Doggie bandanas are easy and inexpensive to make and are a great quick item to dress up your dog, give as gifts to doggie friends, or make for fund raising or craft shows.
For some of the ones shown here, I've extracted bits from one design and combined them with bits from other designs. This is easy to do when elements can be isolated by color change.
CREDITS
Designed and made by Lindee Goodall (5/17/2017)