Quilt Labels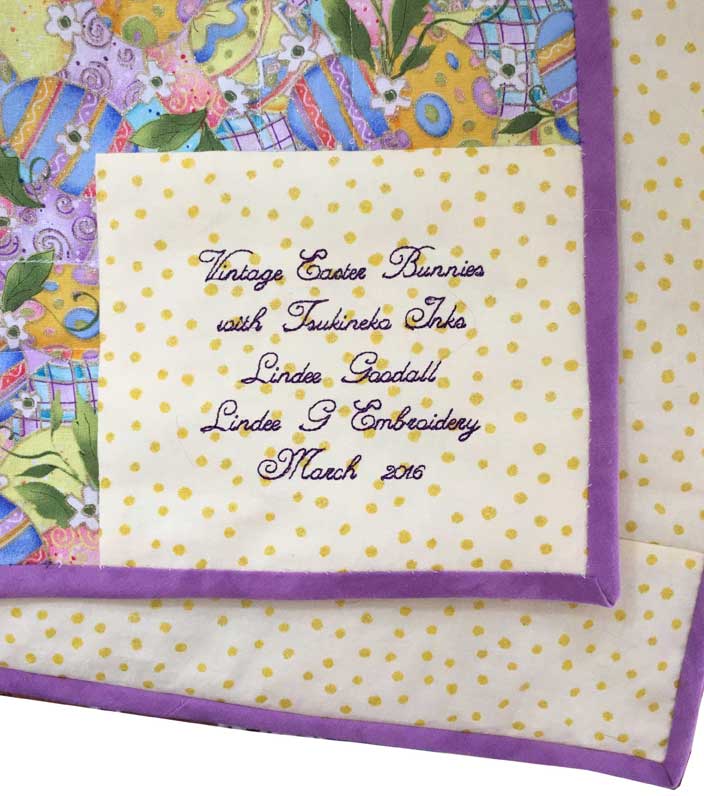 Project Description
I have a quilt that I inherited that I was able to track the history of because it had a brief hand-stitched label with a name and date on the back. You may not think you're creating heirlooms but you never know!
With an embroidery machine and a lettering program, it's easy to whip up a label. I have a standard label template design that I just open, edit, and then Save As. My favorite font for many, many years now has been Adine Script.
When Embrilliance provided us designers with a way to make alphabets that were actually used to create long strings of text, Adine Script was one of the early ones I released. You can create your own template in Essentials just as easily.
Credits
Designed and made by Lindee Goodall
Products Used
Related Articles