Junior Chef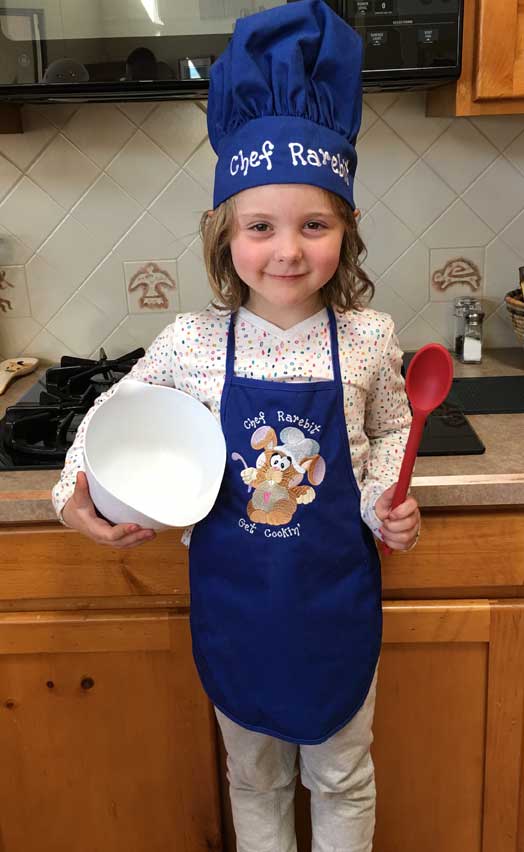 Project Description
Projects are especially fast when using premade blanks.
On this "junior chef" outfit, I've paired one of the Cute Chef Rabbits with some text created with the Child Dot font.
For the cap, you will definitely need to use a floating technique for embroidering. Add a double basting stitch.
Stitch the first on directly on the hooped stabilizer as a guide for placement. The second basting stitch will secure the cap.
Depending on your hoop and design choices, you may not need to float the apron. I recommend hooping between the rings whenever possible for optimal stabilizing.
Credits
Designed and made by Lindee Goodall (1/23/2018)
Products Used
Related Articles