Irish Sweatshirt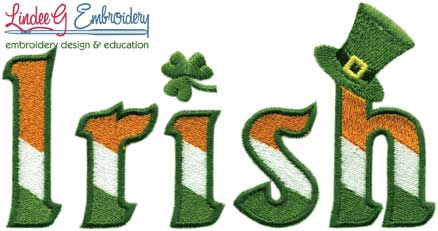 Project Description
Do you have an Irish heritage or maybe just for one day? I stitched this on on sweatshirt.
This design demonstrates how to easily create a design using built-in tools in Generations software. Complete step-by-step how-tos in this Quick Project for Generations software.
Don't have Generations or want one ready-made? See the Luck o' the Irish design.
Credits
Designed and made by Lindee Goodall (2/2/2010)
Products Used