Depresso Tea Towel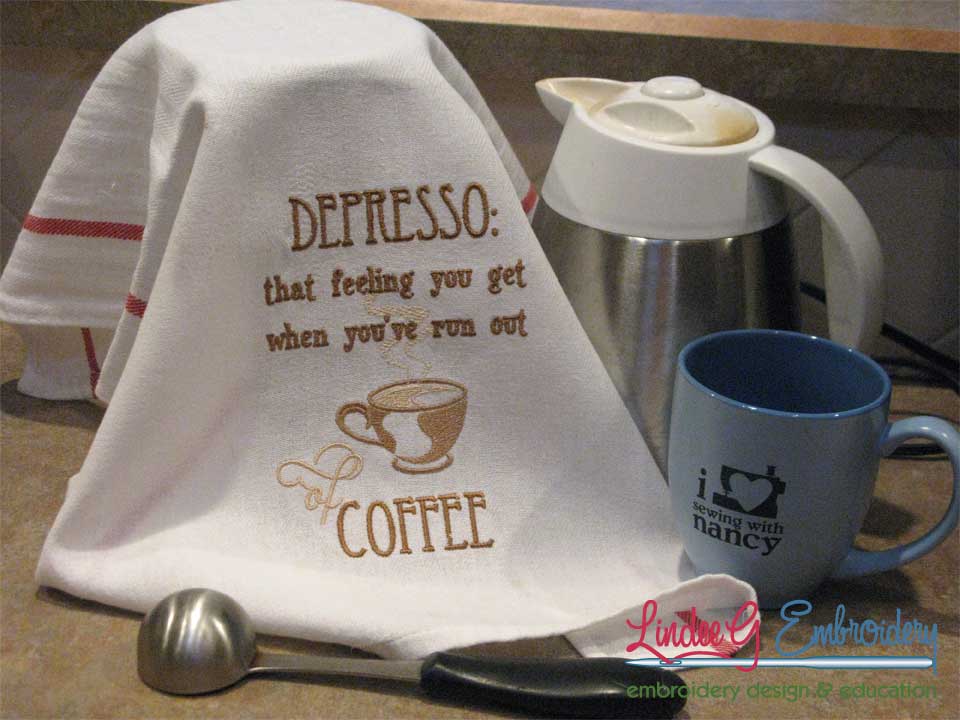 Project Description
Making fun combinations like this is a cinch with Embrilliance Essentials and even the free Embrilliance Express. Once your font is installed via a simple drag-and-drop process, you're ready to select it and just type!
Trying to merge in letters one at a time is just ridiculous and is totally unnecessary if you can get your fonts in BX format.
Fonts used: Euforia and Zelda.
Credits
Designed and made by Lindee Goodall (4/12/2015)
Products Used
Related Articles