Baby Animals QAYG Quilt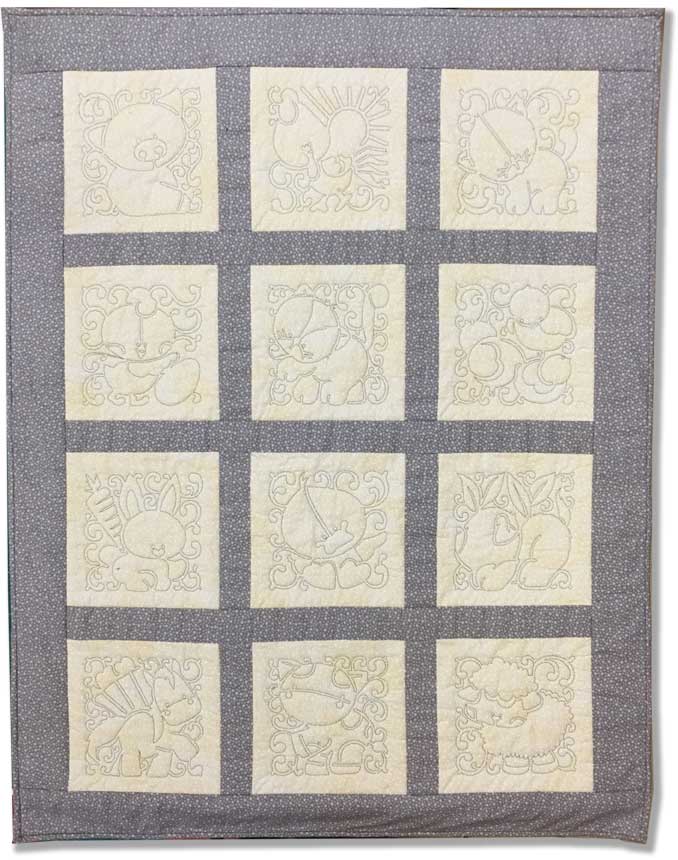 Project Description
I made this little quilt in just one day and I didn't burn the midnight oil to finish it. Finished size is 30.5″ x 39″and the blocks are 7″.
These designs are low stitch count, single color, with no jumps or trims and are designed for quilting. Here I've used them for feature blocks but I really intended to use them in another quilt as the alternate blocks.
Another great thing about this quilt is that it works equally well for either boys or girls. And with it sewing up so quickly, you won't be concerned if the dog or cat curls up with baby too!
Credits
Designed and made by Lindee Goodall (8/3/2017)
Products Used
Related Articles