The third annual free Virtual Sewing Expo is coming soon!
It's that time of year again! This year's Virtual Sewing Expo is the third year for this free event where you can catch a growing number of sewing experts right from the comfort of your computer.
DOUBLE THE FUN THIS YEAR!
What's the number one way to mess up your embroidery that can't be undone? A bad hooping!
This year I'll be presenting 2 sessions for my company, Lindee G Embroidery, and 2 sessions for Hatch Embroidery by Wilcom.
Each year I try to select a topic that will appeal to a broad range of embroiderers and this year is no different. My 2018 topic is on what I call the "embroidery recipe"—all the "ingredients" that go into stitching an embroidery design: the design, thread (both bobbin and needle), stabilizers, hooping techniques, and machine tensions.
This year, in addition to presenting my own sessions, I'm honored to present two sessions for Hatch Embroidery by Wilcom. Hatch Embroidery is a modular embroidery programthat comes in 4 levels. I'll be working Hatch Embroidery Creator for the first session where I discuss common customizing tasks and Hatch Digitizer for the second session where we'll digitize a design.
WHAT IS THE VIRTUAL SEWING EXPO?
Have you ever been to a live sewing, quilting, and embroidery conference? Typically, there'll be a big hall with lots of booths performing as little mini shops. You'll also often find classes you can attend., which might be free or cost something.
The great thing with a live event is you can meet the vendors and maybe have a little conversation with them. You can see all the products up close and personal. You can meet new friends with similar interests.
The down side is that usually you have to take it all in within 3 days. You may have admittance, travel, hotel, and food expenses. You'll have to choose which classes to take and often there'll be several you want to attend that are scheduled at the same time and you'll have to decide which to attend and which to skip.
Margaret Moorehead has made attending a sewing, quilting, and embroidery conference easy—just log into your computer. That means that no matter where you live on the planet, as long as you have internet access, you too can attend the Expo.
With a virtual expo, the "booths" are the various presenters' websites and the classes are all pre-recorded and are streamed on demand during the Expo period. That means you can watch every class you want and even multiple times.
Like last year, our recorded "seminar" videos will be around 15 minutes so I'll be cramming in as much useful content as I can during that time. I actually had to compress the speed on one of last year's videos to get it within the allowable time.
EXPERT INTERVIEW SERIES
In addition to the regular Expo class videos, Margaret interviews the various instructors so you can "meet" them. You seldom have that at a live conference. You can watch my interview from last year below:
This year's interview will have different questions so you can get an idea of what I'll be covering this year.
Machine embroidery is way more fun and rewarding when you're having a successful result. When you see someone who knows what they're doing demo an embroidery machine, they can make it look deceptively easy. They'll say something like this:
Just hoop up some fabric, select your design, load the first thread color and press the start button!
That's why I think of embroidery in terms of recipes—you have ingredients and the ones you choose have a ripple effect on the others. That's what I'll be covering along with the "quality formula" that an instructor shared during a class I took when I was first getting started.
The quality formula is very comprehensive and once you begin implementing it along with the proper ingredients, you'll have professional quality embroidery no matter what kind of embroidery machine you have.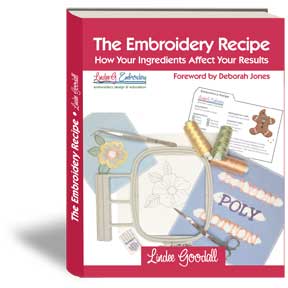 In addition to ingredients, you have techniques. While you can see some techniques on my YouTube channel—proper hooping is vital—I won't have time for that bit in this year's sessions.
Of course there's way more than I can over in just two short 15 minute presentations. If you'd like a more thorough reference, then my ebook, The Embroidery Recipe: How Your Ingredients Affect Your Results. This book is over 360 pages and covers every ingredient and every point in the quality formula in depth. It's what's not covered in your embroidery machine manual.
Use this coupon code to take $10 off the SRP on this book--> EmbRec2018
Note: Coupon codes are case sensitive! You may want to copy and paste.
Since the book is digital, you can download it and start reading it instantly! The book also comes with a set of 20 designs plus a PDF for tracking your results.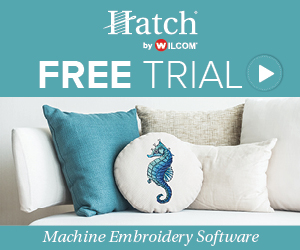 I believe if you have an embroidery machine, you also need some embroidery software. Without software, you can't view or alter a design until it gets to your machine. Yes, our machines are getting fancier with every release. Some recent top-of-the-line models can even scan and digitize a design for you.
Even though the screens on our sewing machines are getting bigger, I still find it easier to do basic customizing tasks on my computer. Things like resizing, adding lettering, mirroring, and rotating.
I also like to combine designs on my computer because if usually at this point, I'm doing a combination of things and I want to save it. Also, with embroidery software, it's easier to see what you're doing and you can do more advanced things like get rid of overlaps. Plus, you'll have access to all your designs in a more accessible fashion.
In my first video using Hatch Embroidery Creator, I'll be demonstrating these common tasks.
Open a stitch file and enlarge it
Move and rotate parts
Recolor some objects
Add letter and put it on an upper and lower arc
I'll provide you with a link so that you can download a free 30-day trial and try out the same things I'm doing. I'll even give you the design I'll be using during the session. (Find it linked below.)
I have other videos using Hatch Embroidey on my YouTube channel and Hatch website has many as well. Because Hatch Embroidery has features similar to some of those in their professional software, you'll find training on this software by professional digitizers with many years of experience.
Plus you'll find lots of blog posts on their website with projects and tutorials for using the program. A 30-day trial doesn't do much good if you don't play around with it and playing around is much easier if you have some guidance.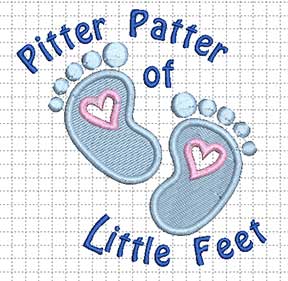 SO YOU WANT TO DIGITIZE – SESSION 2 USING HATCH EMBROIDERY DIGITIZER
The whole reason I bought my first embroidery machine back in 1994 was to be able to create my own designs. At the time I was taking some free motion embroidery classes and the computer programmer part of my brain thought it would be much easier if I could just "computerize" the design and sew it out whenever I wanted.
Today's machine embroiderers are much more computer savvy and more creative with embroidery than ever before. Fortunately, today's embroidery software is way easier and offers more features that ever before—and at reasonable prices compared to professional programs that didn't have a lot of these features back then.
In this session, I'll be using Hatch Embroidery Digitizer to show you how you can create your first ever design in just minutes. (My first design back in 1994 took hours and it wasn't all that complex!)
We'll use an image that comes with Hatch Embroidery, then let the program auto-digitize it, and then I'll show you how to use various digitizing tools to redecorate it into something more interesting. If you're beyond auto-digitizing, you'll see how you can use these tools to create designs from scratch.
I will warn you—for me to get very far in just 15 minutes, I'll be working pretty fast so you might not be able to work along with me. If you want to try out the process, I suggest you watch the session all the way through, and then watch it again with frequent pauses while you repeat the steps.
My real purpose for the video is to show you what's possible in a very short time.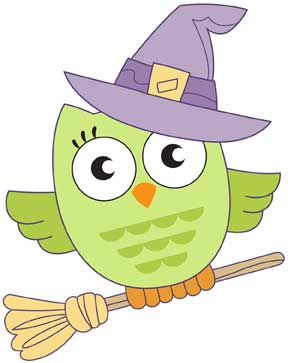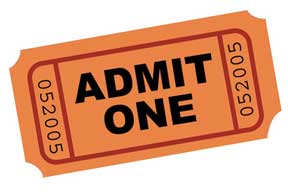 HOW TO ATTEND THE 2018 VIRTUAL SEWING EXPO
To be able to attend, all you need to do is to register to get your free pass. Registration is completely free. Many vendors have bonuses and freebies and your pass will get you access to those. In the past, I've watched every session and I fully intend to do so again this year.
WHEN IS THE FREE EXPO?
The Expo event will be airing from Friday, September 14th through Sunday, September 23rd.
Since it's online, the Expo doesn't close. Awake at 2am? No problem! Log in and attend in your jammies.
You will need to create a free account. Each day you'll get a reminder with a handy link so you can watch on your own time.
I will warn you though – don't wait until the last minute or you may not have time to watch all the sessions you'd like. Also, if you experience technical difficulties, you'll want to let the Expo provider know early on.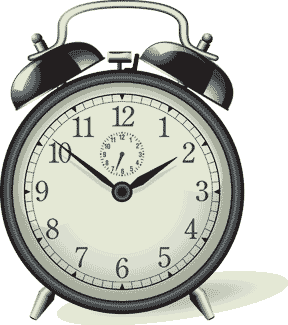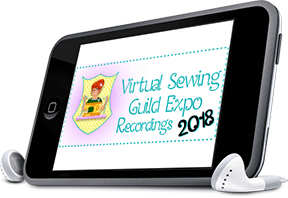 CAN'T ATTEND OR WANT THE RECORDINGS?
No problem! You can order the whole Expo as a recording! To do that, just visit here.
With the recordings, you can watch your favorite classes again and again.
SPECIAL PRE-ORDER PRICING ON RECORDINGS!
Starting today, Monday August 20, 2018, you can preorder all the Expo recordings. There's a sliding scale, which you can see below.
Please note that these are only available from The Virtual Sewing Guild, not the individual presenters. If you have questions, they'll be more than happy to help you.
Now through Midnight Sunday Sept 13: $67.00
Friday September 14 through Midnight Sunday September 23: $99.00
Monday September 24-Midnight Monday October 1: $149
After October 1: $197
WANT TO SEE A SAMPLE CLASS FIRST?
If you'd like a sneak peak of what the Virtual Sewing Expo is like, you can watch my previous presentations on YouTube: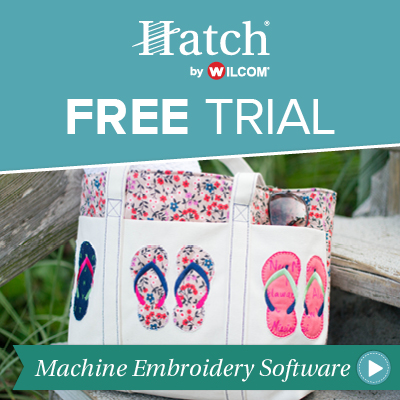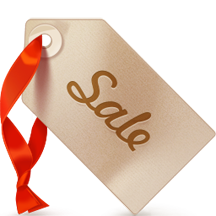 A WORD ABOUT SPECIALS, SALE PRICES & COUPONS
Please pay attention to post dates and any specials listed in posts. Special pricing is for a limited time and may be repeated at some point.

Specials, sales, and freebies are always announced in the newsletter. Signup to get notifications of specials, new items, and freebies.

Additionally, shop wide coupons may be available to apply to any regularly priced items.

Coupons generally only apply to regularly priced items, not items already marked down. If your coupon doesn't work, this may be why.
RELATED ARTICLES